Auto Repair Shop - Repeat Clients, Retiring Owner For Sale In Thousand Oaks, Ventura County
Current ownership established business in 1985. Seller is retiring and moving out of state. Repeat clients with an excellent reputation. General auto repair. They are located on a major thoroughfare in a high-density populated area. This location has a strong history of profitability.
Status Of This Posting
NOTE: This BizBen Posting #260073 Auto Repair Shop - Repeat Clients, Retiring Owner in Thousand Oaks, Ventura County is currently INACTIVE Today (Either: It's In Escrow, It's Sold, or Is Off The Market Temporarily) - Please See Today's ACTIVE Postings below that match this posting's attributes. For your convenience there are also helpful links below to assist you in your search to buy or sell a California small to mid-sized business that matches your criteria. Thank you for using BizBen.com.
Today's Active Postings That Match This Search Criteria
See All Related Businesses For Sale Similar To This Posting
View All Businesses For Sale & Wanted To Buy Postings In These Cities
Escondido
,
Moorpark
,
Oxnard
Related Links & Information Regarding This Posting
All Central Coast Area For Sale & Wanted To Buy Business Postings


All Thousand Oaks City For Sale & Wanted To Buy Business Postings


All Ventura County For Sale & Wanted To Buy Business Postings


All Automotive & Vehicle Related For Sale & Wanted To Buy Business Postings


All Service Related For Sale & Wanted To Buy Business Postings


All Auto Repair For Sale & Wanted To Buy Business Postings


All Auto Repair, Transmission Shop For Sale & Wanted To Buy Business Postings


All Maintenance, Oil-Lube, Car Tune-Up Shop For Sale & Wanted To Buy Business Postings

Helpful Resources To Assist In Selling And Buying California Businesses
Art Blumenthal, Business Broker - Auto Specialist, California

Art Blumenthal LLC provides business brokerage, valuations, and exit planning consulting to businesses of all sizes. The company specializes in the automotive aftermarket on a nationwide basis, representing leading chains, franchises, and independent dealers.
Randall Barondess CBB, Business Brokerage Services - Central Coast

Experts at: Preparing Businesses For Sale, No-Cost Valuations and Lease Modifications. MaxOne Business, a REMAX ONE Company prepares small, mid-sized and large businesses for sale by confidentially packaging the business and providing guidance throughout the sales process.
Peter Siegel MBA, BizBen Founder, ProBuy, ProSell, ProIntermediary Programs

Peter Siegel, MBA - Founder Of BizBen.com (since 1994), I am the Lead Advisor for the ProSell, ProBuy, & ProIntermediary Programs. I advise/coach buyers, sellers, and brokers daily about buying & selling small to mid-sized businesses throughout the Nation. I can be reached direct at 925-785-3118.
Tawnya Gilreath, CBI, Business Broker - LA County Area

LA Business Pros is a transaction advisory and business intermediary firm providing services to buyers and sellers of privately held, small and lower middle market companies: business sale preparation, targeted acquisition searches, E2 visa and EB5 visa business acquisitions, due diligence.
Dave Richards, Business Broker: Southern California

Keystone Business Advisors is Southern CA-based full-service M&A advisory firm. We specialize in managing the sale of privately-owned California-based businesses with annual revenues up to $100 million. Our firm has completed over 200+ transactions and has considerable experience in most industries.
Houmehr Panoussi, Business Broker: LA County, Antelope Valley

Houmehr Panoussi, Business Broker. Liberty Business Advisors is a full service business consulting & brokerage firm specializing in business sales, mergers & acquisitions of privately held companies and businesses. We offer a range of services that go beyond a traditional business brokerage firm.
Mike Maiman, Business Broker, at MKL Acquisitions

MKL Acquisitions is your expert advisor and intermediary to help YOU Sell or Buy a business and offers the business owner strict Confidentiality as well as offering business owners two (2) selling options that provide FREE Business Evaluations. MKL helps buyers with financing their business ...
Related Articles, Events, Blog Posts, Discussions, Videos, Interviews
Attorney Specialist Shares Escrow Instruction Tips When Buying A Business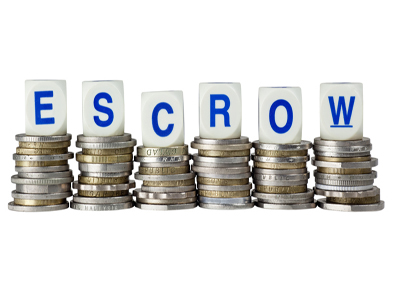 Once you have successfully negotiated the Asset Purchase Agreement ("APA") for your acquisition it's natural to relax a little and let your guard down. Attorney Specialist Mark Chatow discusses what business buyers should look out for when opening escrow and getting escrow instruction in place.
Should You Pay Your Business Broker An Upfront Fee To Sell Your Business?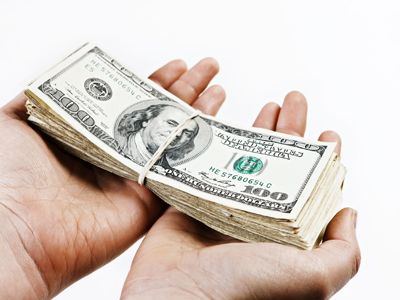 Are up front fees worth it? In this BizBen Blog post Brian Loring (Business Broker) discusses the pros and cons of owners of small businesses paying business brokers and agents an upfront fee for their services. There are many sides and opinions expressed on this topic by both sellers & brokers!
Are you looking for a specific type of business to purchase or are you looking to sell a business and want to find serious motivated business buyers? Would you like to receive customized Instant Email Alerts & Reports of newly entered postings - either businesses for sale (sellers) or businesses wanted to buy (buyers)? Do you want to sell or buy a California business but need assistance, or a referral to the right resource or intermediary? Call a BizBen Advisor at 888-212-4747 to get assistance - if you get our voicemail please leave a detailed message (available daily 8AM to 5PM Pacific). BizBen.com Fast Facts: We have been assisting business sellers, buyers, and intermediaries in California since 1994! Over 8,000 postings. 500+ new & refreshed postings daily. Over 12,000 daily users online and growing!